Search keywords:
product name, product type, model number,
test method, manufacturer, technique, application
Testfabrics #361, Nylon (Polyamide) Adjacent FabricBACK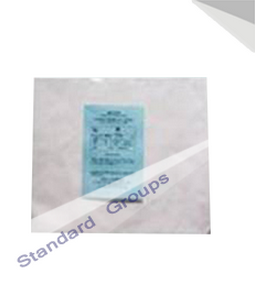 Testing Standards:
AATCC 115, ISO 105 F03
Applications:
AATCC 115 Electrostatic Clinging of Fabrics: Fabric-to-Metal Test, ISO 105 Colorfastness to perspiration.

Product Information :
Testfabrics #361, Nylon (Polyamide) Adjacent Fabric for AATCC 115, ISO 105 F06, pack of 1 meter.
For use in AATCC 115 to wrap in friction block with polyester adjacent fabric, in ISO 105 to be used with nylon adjacent fabric to evaluate staining in the test of Persiration Tester.
Our advantages:
Standard International Group (HK) Limited is an integrated supplier specialized in providing material test instruments. imported, the cash supply, reasonable prices and good after-sale service. In Changsha, Wuhan, Jinan, Shenyang, Chengdu, Hangzhou and other places, Standard Groups has set up offices and after-sales service centers to offer you all service immediately.