Search keywords:
product name, product type, model number,
test method, manufacturer, technique, application
Testfabrics #615,ISO 105 F06 Silk Adjacent FabricBACK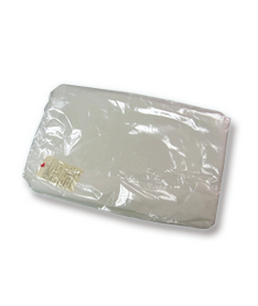 Testing Standards:
ISO 105 F06
Applications:
Colorfastness to perspiration.

Product Information :
Brand: Testfabrics
Testfabrics #615,ISO105 F06 Silk Adjacent Fabric, pack of 1 meter.
Introduction:
For use in ISO 105 F06 Test Method,colorfastness to perspiration as single-faber adjacent fabric,there are two fabrics,size (40±2)mm x (100±2)mm, one is made of the same material as specimen, the other is specified. For example, the specimen is mix-blending, one is made of the main fiber ,the other is the minor fiber.
| | |
| --- | --- |
| The first adjacent fabric | The second adjacent fabric |
| Cotton | Wool |
| Wool | Cotton |
| Silk | Cotton |
| Viscose | Wool |
| Polyamide | Wool or Viscose |
| Polyester | Wool or Cotton |
| Acrylic | Wool or Cotton |