Search keywords:
product name, product type, model number,
test method, manufacturer, technique, application
Testfabrics Gas Fading Control RibbonBACK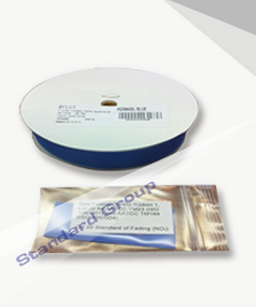 Testing Standards:
AATCC 23, ISO 105 G01/G02
Applications:
Colorfastness to Burnt Gas Fumes.

Product Information :
Testfabrics Gas Fading Control Ribbon with standard of Fading for AATCC 23 & ISO 105 G01/G02.
Sample and test control fabrics are
simultaneously
exposed to nitrous oxide produced by combustion of gas, when the color change of control fabric is consistent with the standard, compare the color change of the sample with standard gray card to rate the grade.