Bangladesh Lifts Fumigation Requirements for U.S. Cotton
2023/05/24
Bangladesh Lifts Fumigation Requirements for U.S. Cotton
A U.S. Cotton Council International (CCI)-sponsored delegation from the Bangladesh Ministry of Agriculture's October 30-November 5, 2022, trip to the United States, combined with the indispensable efforts of the U.S. Department of Agriculture's (USDA) Foreign Agricultural Service (FAS) office in Dhaka, finally convinced the Bangladeshi government to relax nearly 50 years of fumigation requirements for U.S. cotton imports.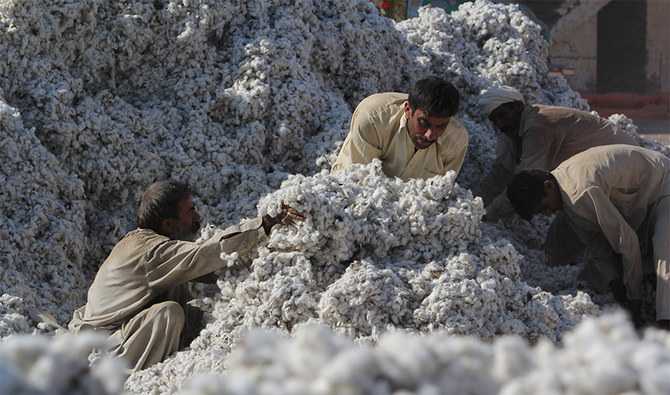 This shift will remove a major export barrier for U.S. cotton to Bangladesh and save time and money for Bangladesh's textile mills, which look to the United States to meet their cotton fiber import needs. Bangladeshi textile mills pay more than $1 million annually to cover the unnecessary fumigation fees imposed on cotton imports from the United States.
U.S. exporters will continue to use APHIS-generated phytosanitary certificates, but under the new regulations, the certificates will have additional language to confirm the absence of live boll weevils in U.S. baled cotton. APHIS will issue revised instructions to exporters.
The decision to remove the fumigation requirement was made by the Bangladesh Ministry of Agriculture and the Ministry of Commerce after six members of a Bangladesh Ministry of Agriculture delegation participated in a tour of U.S. cotton sponsored by CCI and coordinated with the National Cotton Congress (NCC). The delegation learned why there are no live boll weevils in U.S. cotton bales, including a review of the U.S. cotton industry's successful boll weevil eradication program and its modern cotton harvesting and standardized ginning techniques.
According to USDA FAS's Global Market Analysis in May 2023, Bangladesh is currently the second largest cotton importer in the world. Although Bangladesh produces some cotton domestically, it accounts for 1% or less of total demand.
Bangladesh is a top 10 market for U.S. cotton exports in 2022, with $477.07 million in exports.
Cotton Council International (CCI) is a nonprofit trade association that promotes U.S. cotton fiber and U.S. cotton products worldwide through our COTTON USA™ trademark. We have 20 offices worldwide and operate in more than 50 countries. With more than 65 years of experience, CCI's mission is to make U.S. cotton the fiber of choice for textile mills/manufacturers, brands/retailers and consumers who want to add value, improve the profitability of the U.S. cotton industry and drive growth in exports of fiber, yarn and other U.S. cotton products.
Previous: Here's A Quick Way To Solve The Xenon Arc Lamp Test Chamber Problem
N e x t : the last page
---