Unlocking the Secrets of the Zipper Test
2023/03/31
Zipper test refers to a type of test performed on zippers or zip fasteners to determine their durability and strength. This test involves repeatedly opening and closing the zipper under a certain amount of force or tension, to simulate the wear and tear that the zipper will undergo during use.
The
zipper test
is essential to ensure the quality and durability of the product, especially for items like clothing, bags, and footwear, where the zipper is a crucial part of the design. The test helps to identify any defects or weakness in the zipper, such as broken teeth, faulty sliders, or stuck zippers.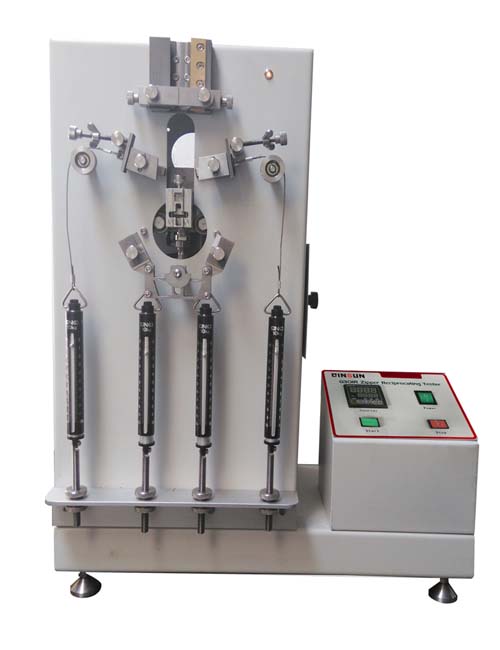 There are different methods to perform the zipper test, depending on the product's intended use and standards. For example, the ASTM D2061 test method involves attaching the zipper to a test machine and repeatedly opening and closing it for a certain number of cycles under a specified load. The EN 16732 standard test method, on the other hand, involves attaching the zipper to a test fabric and repeatedly opening and closing it for a specific number of cycles while applying a certain tensile force.
Overall, zipper testing is an important quality control measure to ensure that a product meets the required standards and specifications and is able to withstand expected wear and tear. Through the
zipper testing equipment
, the quality and performance of the product can be ensured, and consumers can be provided with reliable and durable zipper products.
Previous: Pameran Instrumen Analitik Bangalore-2023
N e x t : the last page
---